Arts
Ways to celebrate National Poetry Month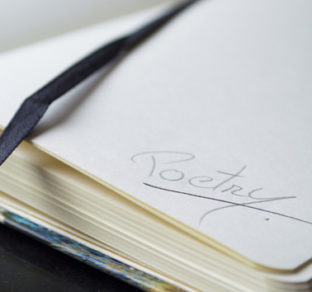 April is National Poetry Month, and there are numerous readings and events throughout the area in celebration. Many venues also offer poetry events year round. Here are a few options.
Split This Rock Poetry Festival
This biennial festival will take place April 19 to 21. Subtitled Poems of Provocation & Witness, the event gathers more than 700 poets and activists for readings, workshops, panel discussions, youth programming, open mics, plus a book fair and a party.
Tickets cost $85 for single day admission or $200 for the entire festival. Events are held at various locations in Washington, D.C. To learn more, see http://www.splitthisrock.org.
Kensington Day of the Book Festival
This free annual festival will be held on April 22 from 11 a.m. to 4 p.m. and includes a full day of poetry readings, including by Takoma Park Poet Laureate Merrill Leffler at 1 p.m. The outdoor festival is held rain or shine on Howard Avenue in Kensington, Md. See https://dayofthebook.com or call (301) 949-9416 for more information
Library of Congress
The Library of Congress has a robust roster of poetry events. On April 19 at 7 p.m. U.S. Poet Laureate Tracy K. Smith will present a program called "Staying Human: Poetry in the Age of Technology," a conversation with Ron Charles, editor of Washington Post's Book World and host of the library's "Life of a Poet" series.
This event is free and open to the public. Tickets are required via Eventbrite at http://bit.ly/SmithPoetry. Book sales and signing will follow. It will be held in the Coolidge Auditorium on the ground floor of the Library's Thomas Jefferson Building, 10 First St. SE, Washington, D.C. For more information, call (202) 707-5394 or see http://www.loc.gov/poetry
Cafe Muse
This free monthly poetry and music event is organized by World Works, a nonprofit literary organization. On April 16, from 7 to 9 p.m., poets Susan Lewis and Barbara Goldberg read the works of the late Washington poet Elaine Magarrell. The event takes place at the Friendship Heights Village Center, 4433 S. Park Ave., Chevy Chase, Md. To learn more, see http://www.wordworksbooks.org/events.
Busboys and Poets
Each of the six restaurants and bookstores in this Washington-area chain has weekly open mic poetry readings that often sell out. On the day of the event, $5 tickets can be purchased online at http://busboysandpoets.com/poetry starting at midnight, and in the restaurant starting at 10 a.m.
Beltway Poetry Quarterly
Beltway Poetry Quarterly is an online literary journal that showcases the literary community in Washington, D.C. and the Mid-Atlantic region. It is the only journal to focus solely on this area. The site also includes local poetry news and a list of events.
There are two or three issues a year. One is a themed issue with an open call for entries.
Once a year, it invites a local guest editor to create an issue. See http://www.beltwaypoetry.com.