Arts
Wedding stories from Jewish Maryland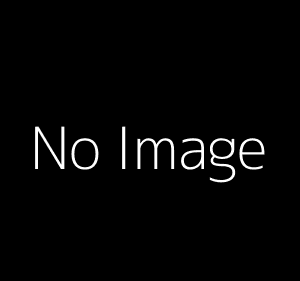 When Bessie Grossman married in 1911, brides didn't wear white if they had been married before.
The year was 1964. Elsbeth Levy was set to marry Bert Bothe in an outdoor wedding in the backyard of a friend's rowhouse. She had changed into her wedding gown, her guests were waiting, and as she was about to be escorted to the ceremony through the house and out the backdoor, she discovered she couldn't get into the house — the door was locked.
What's a bride to do? In an oral history she later recorded, Levy said she used some quick thinking, circled around the house, then climbed over a patio wall in her beautiful wedding gown. Crisis averted; wedding a success!
Levi's story is one of many told in the new exhibit at the Jewish Museum of Maryland (JMM) titled "Just Married! Wedding Stories from Jewish Maryland." The exhibit opens Sunday, June 18.
Featuring numerous artifacts — including dresses, tuxedos, invitations, albums, ketubahs (Jewish wedding contracts), photos and more — "Just Married!" explores how Jewish Marylanders, past and present, express their identities as American Jews and Jewish Americans through the wedding experience.
"Not only are weddings social events, but they are opportunities to create a meaningful expression of who we are. 'Just Married!' explores how we incorporate heritage, culture, family and community into the big day," said Tracie Guy-Decker, associate director at JMM and project manager for this exhibit.
From etiquette to accoutrements
'Just Married!' is divided into five zones that explore the wedding experience. These sections look at a variety of topics —including how families are included in (or assert control over) weddings, and how we re-interpret traditions to fit our needs.
As visitors travel through these five exhibits, they will encounter stories, interactive activities, textiles and photos from 1830 to the present day.
For example, in the portion of the exhibit entitled "The Right Way," etiquette and advice books, wedding rings, chuppahs (wedding canopies) and dresses tell the story of how wedding ceremony "musts" depend on where you are, who you ask, and the time period in which you live.
The customs and rituals that seem obvious and unchanged to one person might be old-fashioned, puzzling or completely unknown to another.
While the multitude of opinions can present a challenge to those determined to do things the "right way," they also give individuals and communities the room to make the ceremony their own. In this section, interfaith and same-sex marriages are also explored.
The "Business of Weddings" section showcases the savvy business people in the cities, suburbs and small rural towns of Maryland who help make weddings possible.
For example, "We have letters sent by Baltimore's preeminent department stores, Hutzler's and Hoschschild Kohn's, to a bride, Kathleen Smith, whose engagement was announced in the newspaper," said collections manager Joanna Church, who curated the exhibit.
"Both rival stores were vying for Smith's business. Unfortunately, neither succeeded. She ended up choosing what The Baltimore Sun called a 'period gown.'"
Special gowns and more
Other treasures on display include:
• Wedding gowns — such as a gold wedding dress from the 1940s worn by a divorcee, because norms dictated that divorced women couldn't wear white.
• Ketubahs from the 1830s to today, exploring the ways this traditional wedding contract has transformed in both aesthetics and content. Among those shown is a "wedding blessing" handmade by a bride's father in the Ukraine for his daughter in Baltimore.
• A gown for an infant at his bris (ritual circumcision), fashioned from the child's mother's wedding gown, and other artifacts that bear the literal thread of generational connection.
• Etiquette books, Jewish and secular, that not only list wedding ceremony "musts," but provide a glimpse into our cultural identity throughout the past century.
The exhibit concludes with "Through the Generations," which displays memories. Said Rose Pines, who married Moses J. Cohen at the Alcazar Blue room in Baltimore in 1937, "A cousin of mine was a great preserver. When we were married, she saved the glass that was broken, the rice that was thrown, a corsage that was thrown. I have a whole book of all this kind of memorabilia…. All the telegrams I got, the caterer's bill, everything."
In conjunction with "Just Married!," JMM has created an online exhibition, "Marrying Maryland," that aims to collect a photo and an invitation from every Maryland wedding that has some connection to the Jewish community. To participate, visit http://jewishmuseummd.org/exhibits/marrying-maryland/
The exhibit continues through Sept. 17. The JMM is featuring a series of public programs in conjunction with the exhibit, including lectures, panel discussions, children's activities and a Stoop Storytelling program on Jewish weddings.
For a list of all events, and to learn more about the exhibit, see jewishmuseummd.org or call (410) 732-6400.
The museum is open Sunday through Thursday from 10 a.m. to 5 p.m. Admission is $10 for adults ($8 for those 65 and older), $6 for students age 13 and older, and $4 for children ages 4 to 12.