Arts
Celebration of the Arts contest to return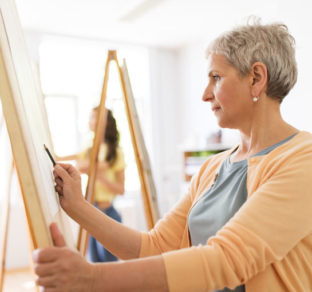 The Beacon Newspapers has announced that its popular amateur art competition for adults over 50, the Celebration of the Arts, will return in 2020.
First launched in 2018, the Celebration of the Arts was inspired by moving stories from Beacon readers who have either turned to the arts for the first time in retirement, or have returned to an earlier passion for art later in life.
The original art competition was designed for two main purposes. First, it was meant to encourage those who have never tried painting, drawing, ceramics and the like to take a class or find a mentor and start experiencing the pleasure of making beautiful objects.
Second, it was meant to be an opportunity for those already engaged in making art to enter their best works into a professionally judged art contest for cash prizes and the chance to exhibit in a gallery.
The 2018 Celebration of the Arts competition drew more than 900 entries from throughout the Beacon readership area, from both experienced amateur artists and complete newcomers.
"We were astounded at the number of entries, and blown away by the quality and beauty of them," said Beacon Publisher Stuart Rosenthal.
Winning pieces, including first, second and third place in each category, and a number of honorable mentions selected by the judges, were displayed at the Pepco Edison Place Gallery in downtown D.C. in December 2018.
The Celebration of the Arts 2020 competition will begin accepting entries in January. A full schedule and rules will be publicized in the December 2019 issue of the Beacon.
Organizations and businesses interested in sponsoring the contest, or becoming a community partner to help spread the word about how to enter, may contact the Beacon at (301) 949-9766, or email alan@thebeaconnewspapers.com.